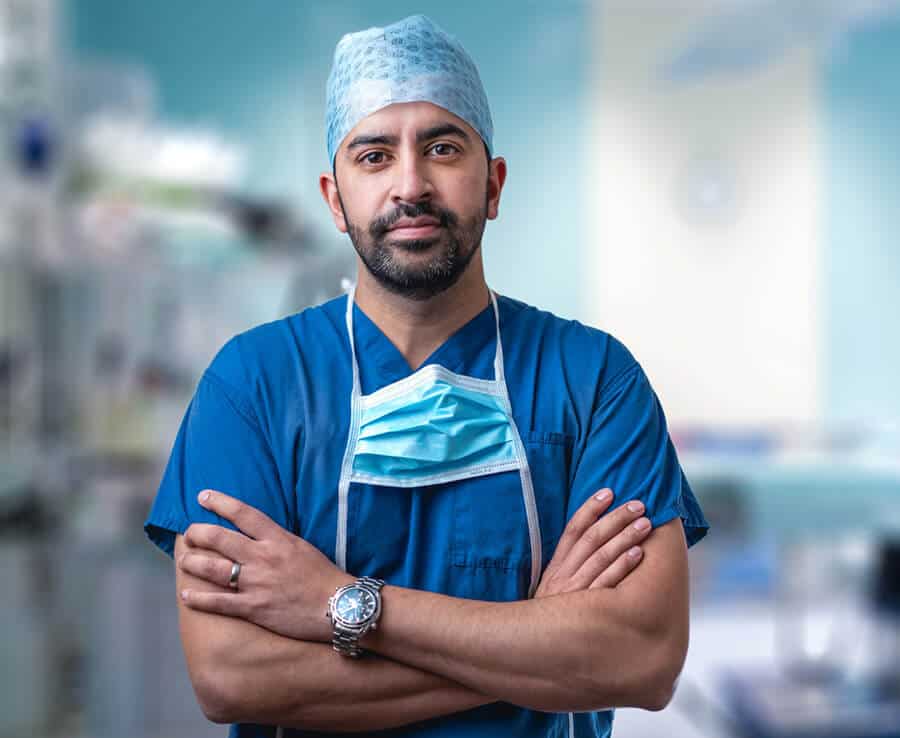 Mr Naren Basu - Your Breast Cancer Specialist
The personalised breast cancer risk assessment service at Midland Health is offered by Mr Naren Basu - a renowned Oncoplastic surgeon who specialises in breast cancer genetics. In addition to his extensive surgical practice, Mr Basu has also published several books on breast cancer and BRCA1 and BRCA2 mutations, as well as hereditary breast cancers.
As a member of GM (The General Medical Council) and a Fellow of the Royal College of Surgeons in England, he is a well-respected breast cancer expert in the medical community.