Book Online GP Consultations
Same day Phone & Video Consultations with our Doctors
With our online consultation system, you can book a same-day appointment. You will be able to have a phone or video appointment with one of our GPs where you can discuss any health issues that are worrying you. Eliminating the need for travelling or for waiting in a queue, the online booking system gives you instant access to see a medical professional from the comfort of your home. You can choose from a list of time slots that fit your own schedule.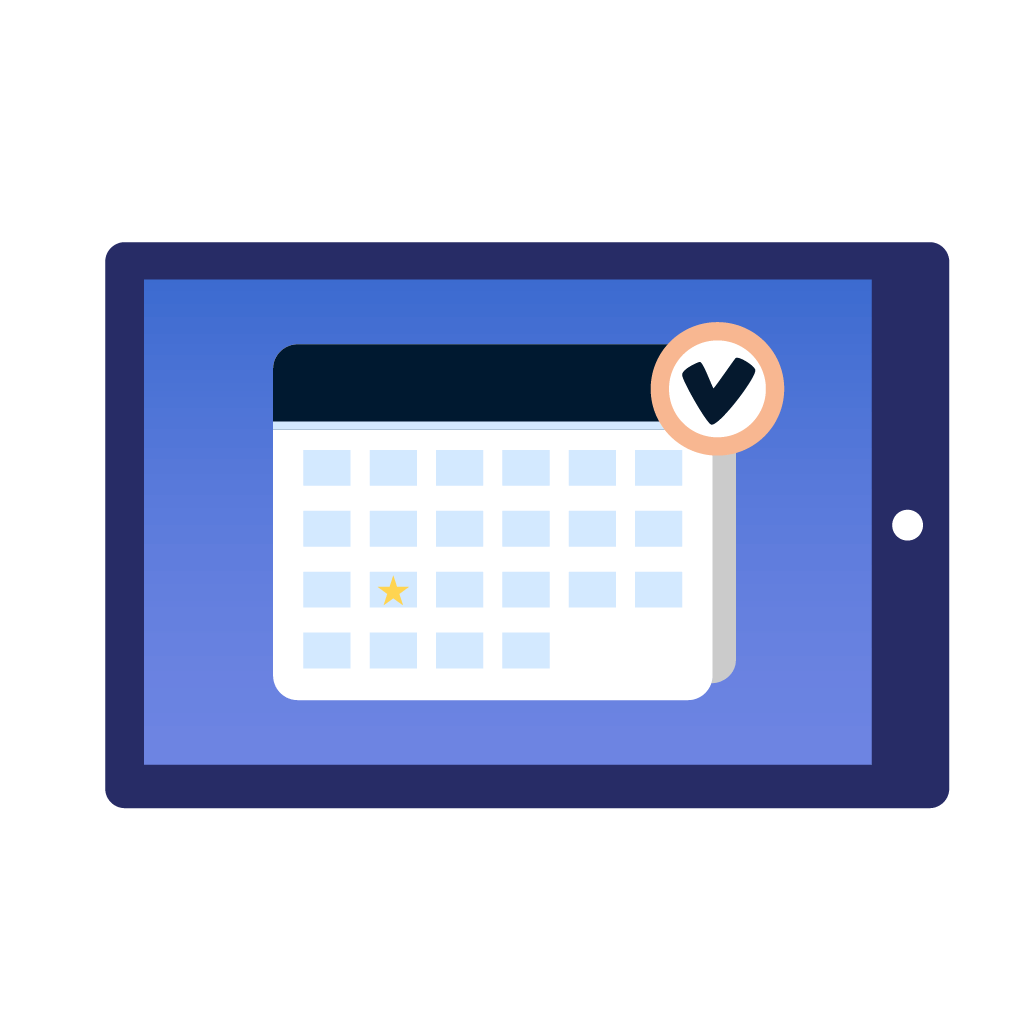 1.

Book an appointment using our online calendar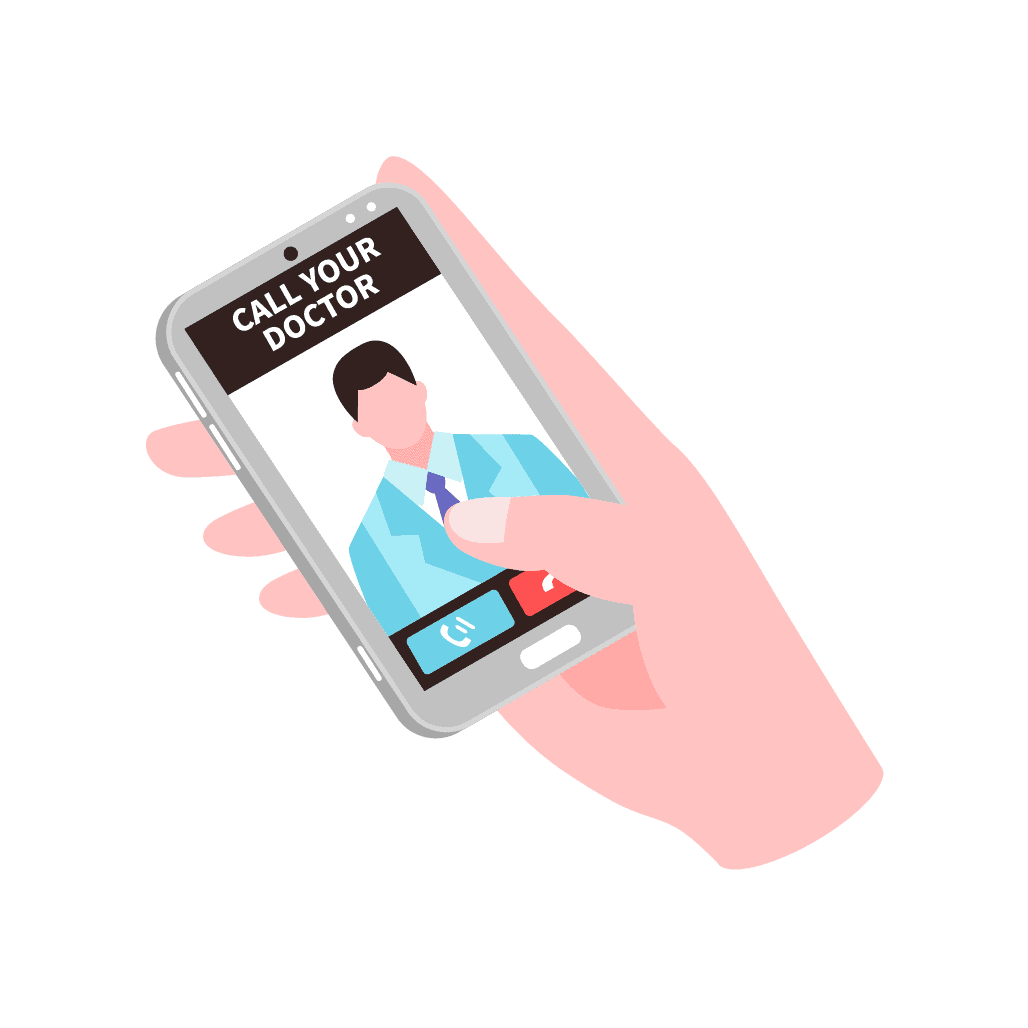 2.

See your GP via phone or video consultation using a smart device.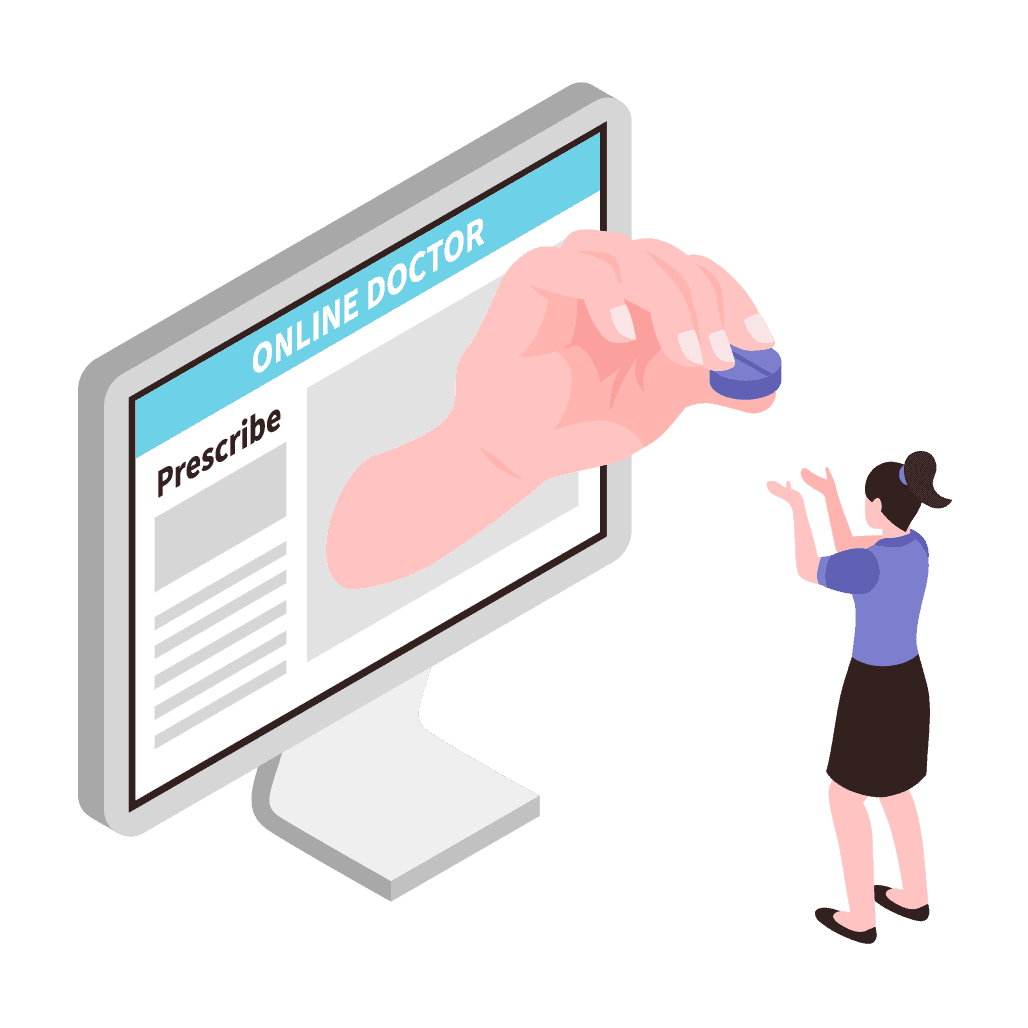 3.

On completion of the consultation you'll recieve your e-prescription, referral or fit to work letter.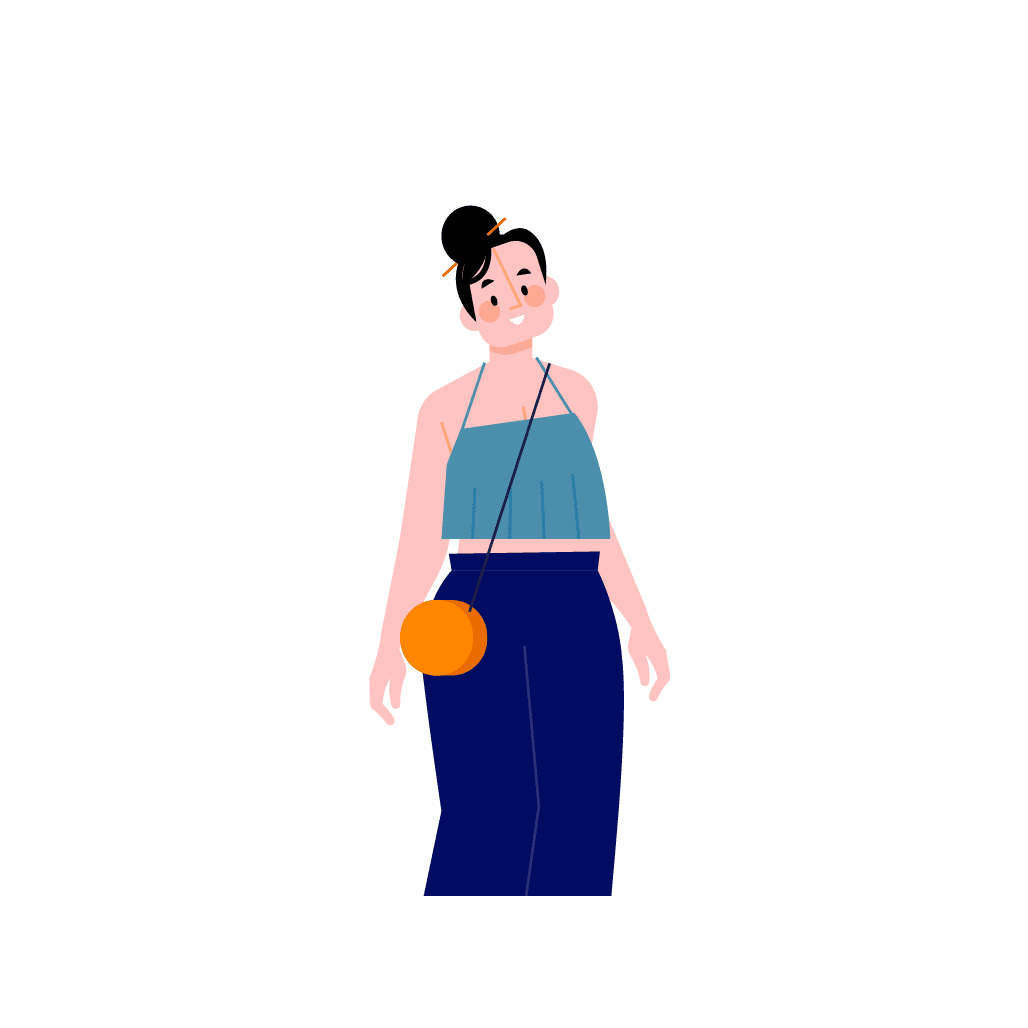 4.

Get back on the road to recovery and feel better
Reliable GP Consultations with 24 Hours
Gain priority access to our GPs and specialist consultants with our GP subscription packages. With our individual, couples, family, or gold-standard membership plans, you can avoid waiting in long queues and receive medical attention within 24 hours. Take charge of your GP appointments by choosing online GP consultants at a time to suit you.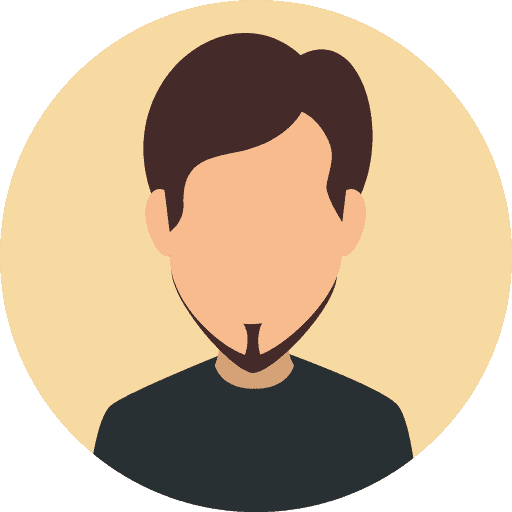 I was able to get an appointment without delay and was examined and treated by Mr Parmar. The procedure was quick, painless, and very effective. can strongly recommend this practice's performance.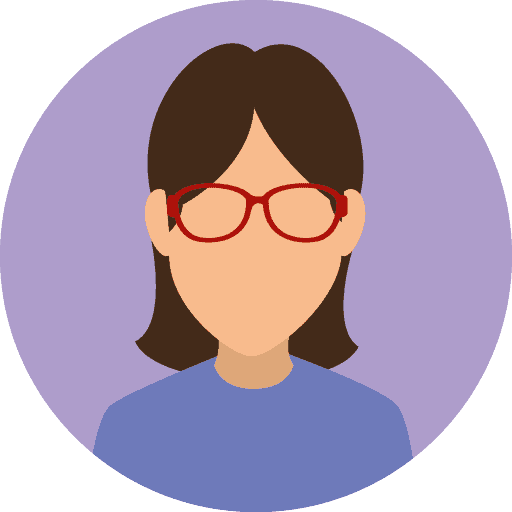 Have used midland health several times for covid testing and dermatology. Pleasant, friendly, efficient staff. Lovely building. Easy to get appointments. Will continue to use as and when I need.
Hi I'm Rupa and passionate about delivering high quality private General Practice that is personalised, accessible and delivered with care.
I love being a GP as I enjoy treating people with different medical problems whether they are physical, psychological or emotional. I enjoy seeing the variety of age ranges and I get a lot of job satisfaction from personally getting to know my patients and their families.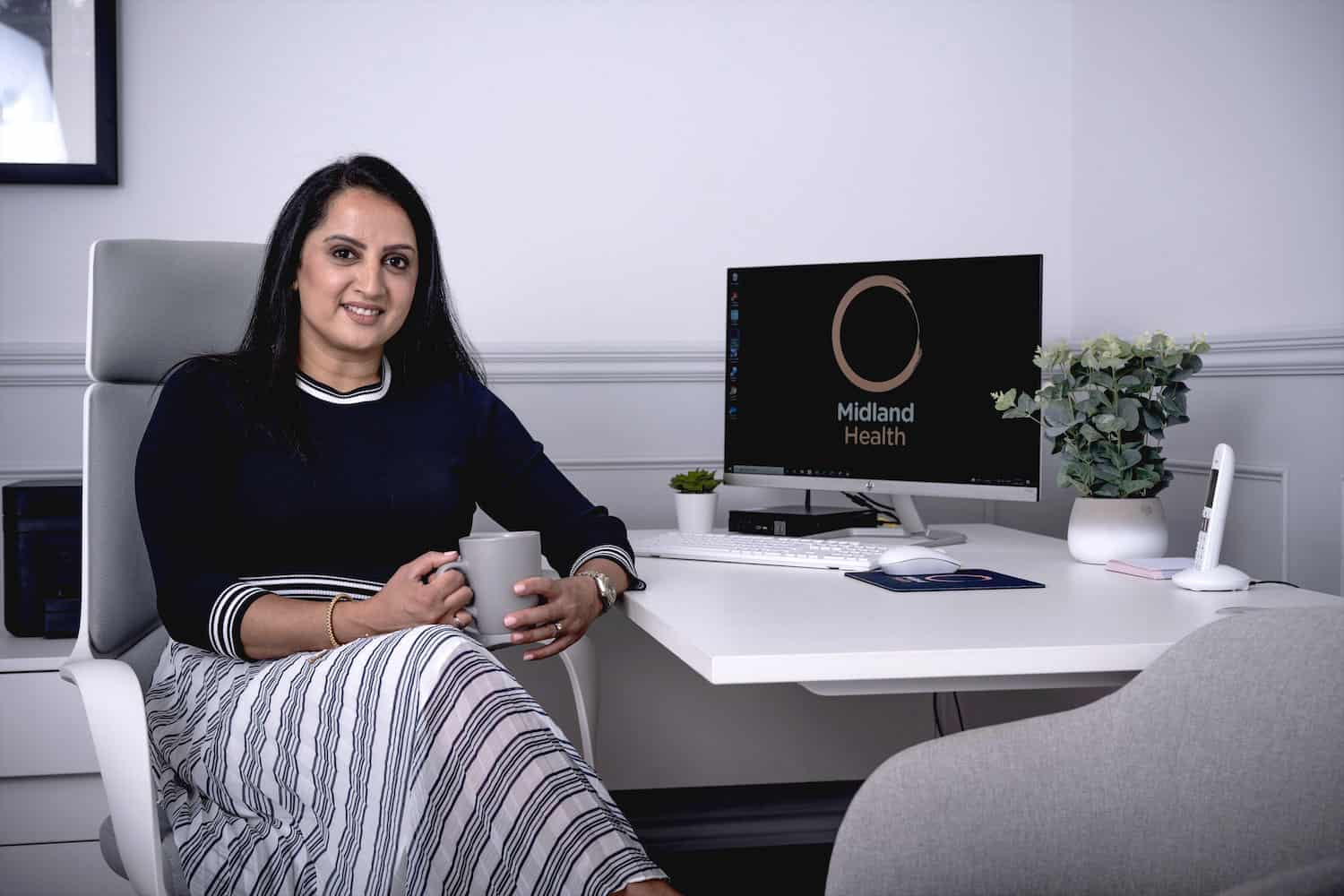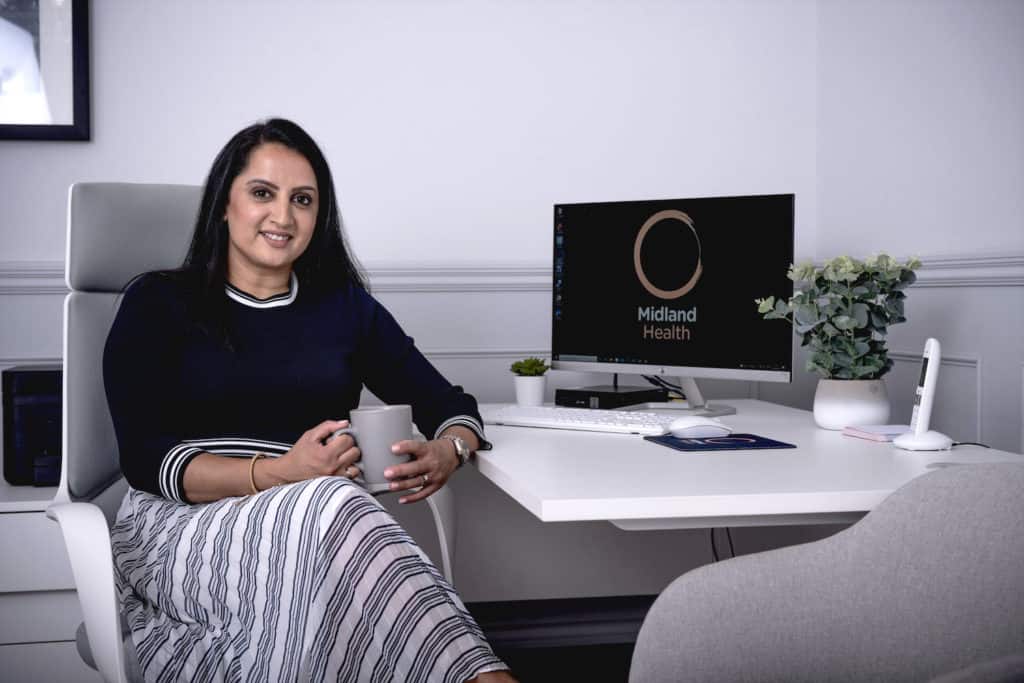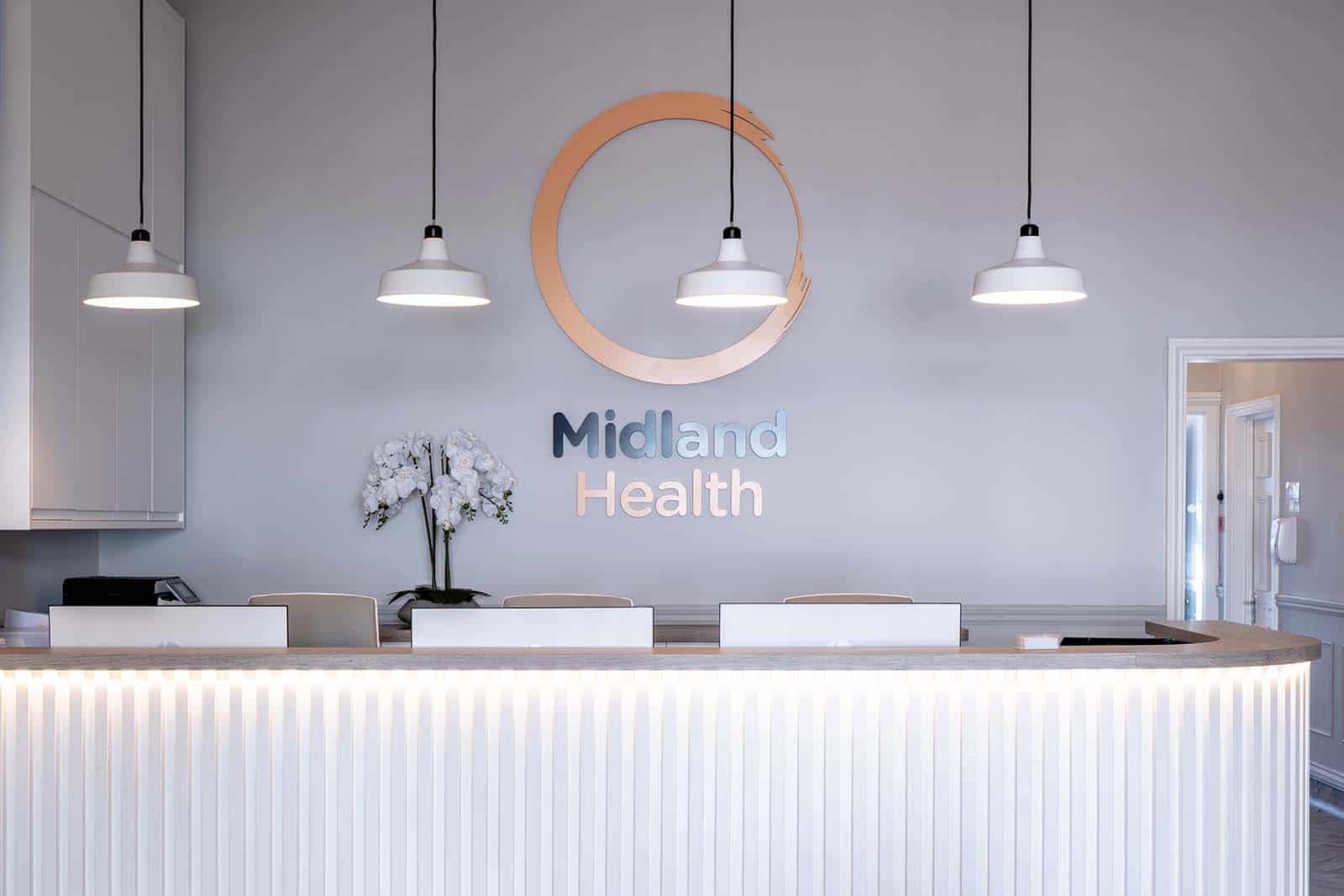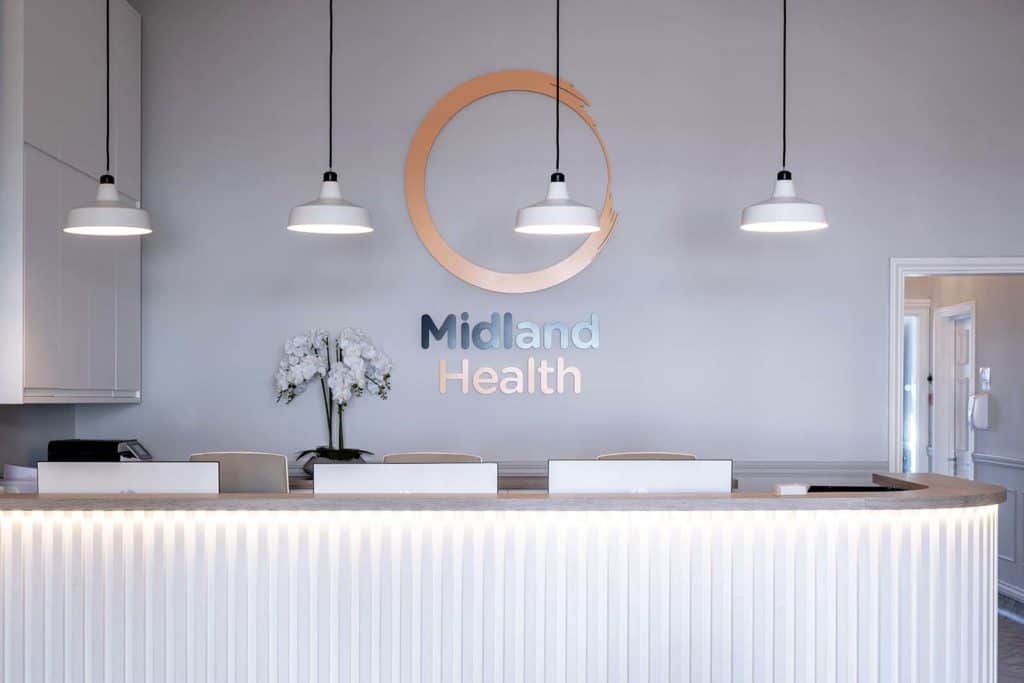 Benefits of using a phone & web consultations with our Doctors?
When you need medical advice but you can't go for traditional appointments, opting for an online consultation will give you the same features. Whether you need medical advice, prescriptions and sick notes, our GPs will be able to assist you just as they would during a physical consultation.
Choose a time that suits your timetable
Talk to experienced GPs are able to give the right diagnosis and treatment for a range of common health issues
Get prescriptions for any medications that you require
You can be referred to specialist treatments and tests
Get sick notes for your work
You can book an online appointment but we also have physical GP surgeries in the UK.
You can book an appointment at our surgery here.
just complete the booking form
Skip Waiting Times - See a GP today
During times you are unable to see your GP in person, opting for online GP services are ideal to get the medical help that you need the same day. Through the use of your smartphone, tablet or computer, you can access the online doctor consultations immediately without the need to register.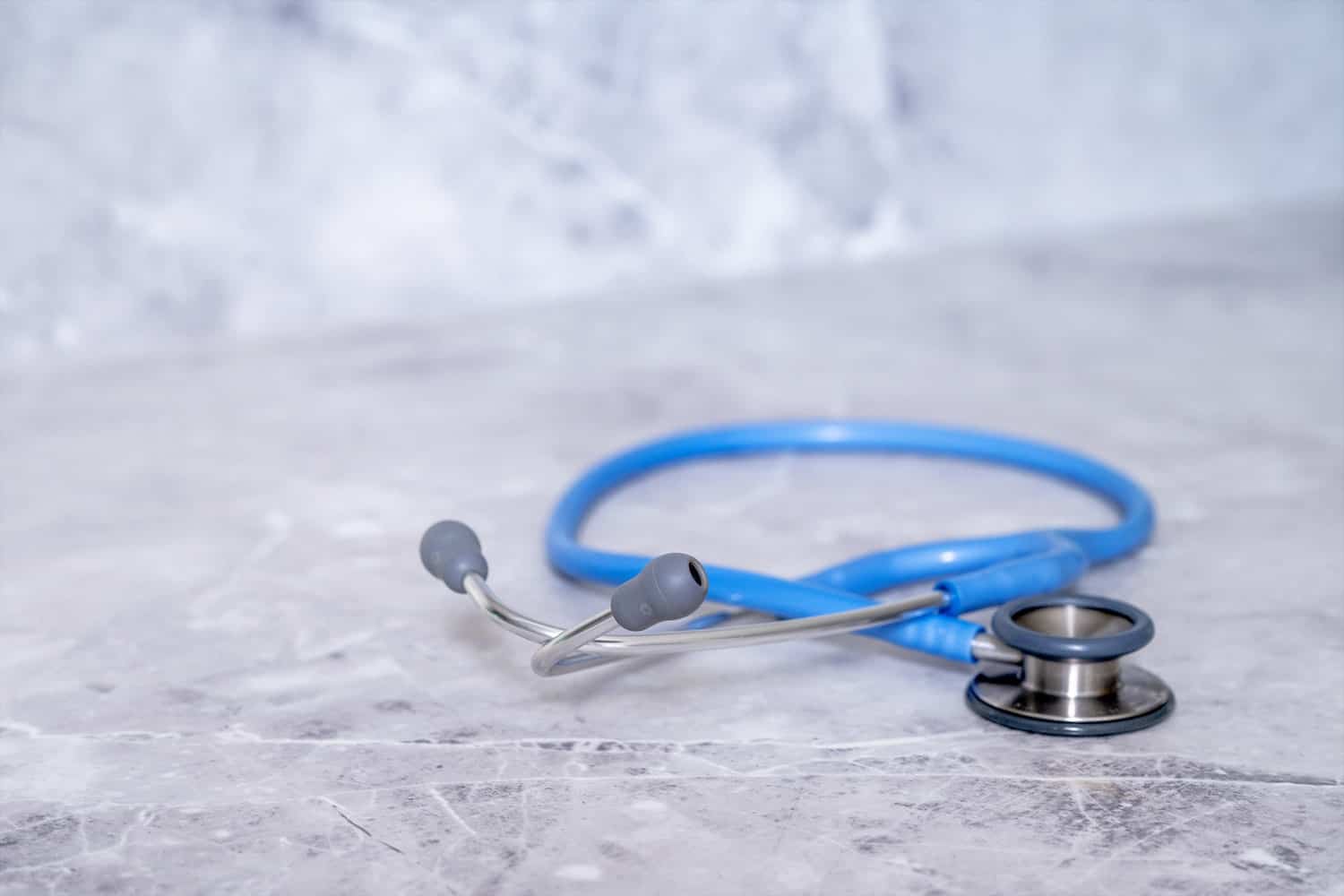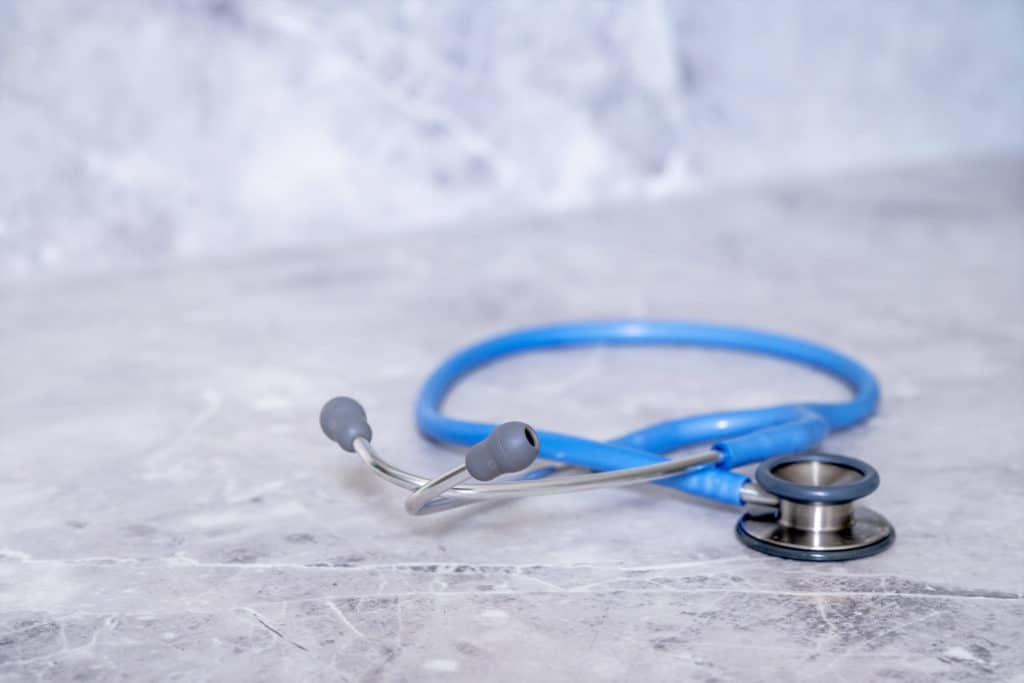 You can select a day and time that is convenient for you to see our GP online. The appointment is conducted through a secure video link which you will be emailed to click on 5 minutes before your appointment time. The GP will see you at your allocated appointment slot. The appointments are generally 15 minutes long and the GP will ask you some questions to ensure you get the right advice and treatment. Sometimes the GP will advise a face to face appointment if the issue cannot be resolved online or suggest some further tests which can be conducted in a Midland Health clinic or one near you.
Midland Health is registered with the CQC who is a body that regulates and governs health care providers. We are a clinic based service and offering online consultations in addition to our clinic based offering. All our UK trained GPs are on the General Medical Council professional register.
We treat your medical information you provide online with the same confidentiality as we would if were attending a clinic appointment. We do not disclose and discuss any medical information with anyone including your own NHS GP without your consent unless there is a risk to yourself or others.
Midland Health will appear on your bank statement but the nature of your appointment is not disclosed at anytime.
The GP will take a history, perhaps ask to see the affected area (if it's appropriate). Intimate areas will not be examined on video consultation. The GP can then give advice or prescribe based on the information that you have provided.
It's very easy! All you need to do is select a day and time that suits you and book the appointment online. We will require some basic information from you such as your name, date of birth, email address and mobile phone number. You will be asked to make payment at the time of booking. You will receive a booking confirmation email and a link for your video consultation with your GP.
During the consultation if the GP issues you with a prescription the GP will be able to email over the private prescription which you can take to any pharmacy. The original prescription will be placed in the post to you as most pharmacies will need an ink signed script.
Sometimes it's important we share significant medical findings with your NHS GP (if you have one). This is to ensure there is continuity of care in the future and that all your medical records are stored in one place. If you choose not to then please let the GP know during your consultation. Your GP will never share any medical information without your consent. We may also need to share medical information with a specialist if you are being referred for specialist treatment or scans.
Midland Health offers a simple pay as you go private GP service. We do not advise you to de-register from your NHS GP. We like to think we would work alongside your NHS GP and to ensure you can live life better!
Dr Rupa Parmar is our lead GP in the service. She is the founder and medical director. She comes with over 15 years NHS experience as a partner and 3 years in the private GP sector.
Midland Health has clinic locations in Birmingham and if you need to be seen face to face you can be seen by the same GP in a clinic setting. This will give the peace of mind and continuity of care that you deserve.
Our team and GPs are here to help. We are available to answer queries on the phone or by email so please don't worry we are never to far and readily available. You can reach us on 0121 769 0999 or email hello@midlandhealth.co.uk. Alternatively you can fill in the contact form at the bottom.
£49
Expert medical advice from our doctor.
Know who you're talking to. Dr Parmar is our experienced GP and you can be sure to be seeing her when you book online. The same GP, the same continuity with your healthcare needs in mind.
Stay home and stay safe. Enjoy being seen from the comfort of your own home or office.
Be referred to a specialist
Get a sick note or fit note for work
Feel better after 15 minutes
Book Your Appointment Now
Use the form below to start the booking process