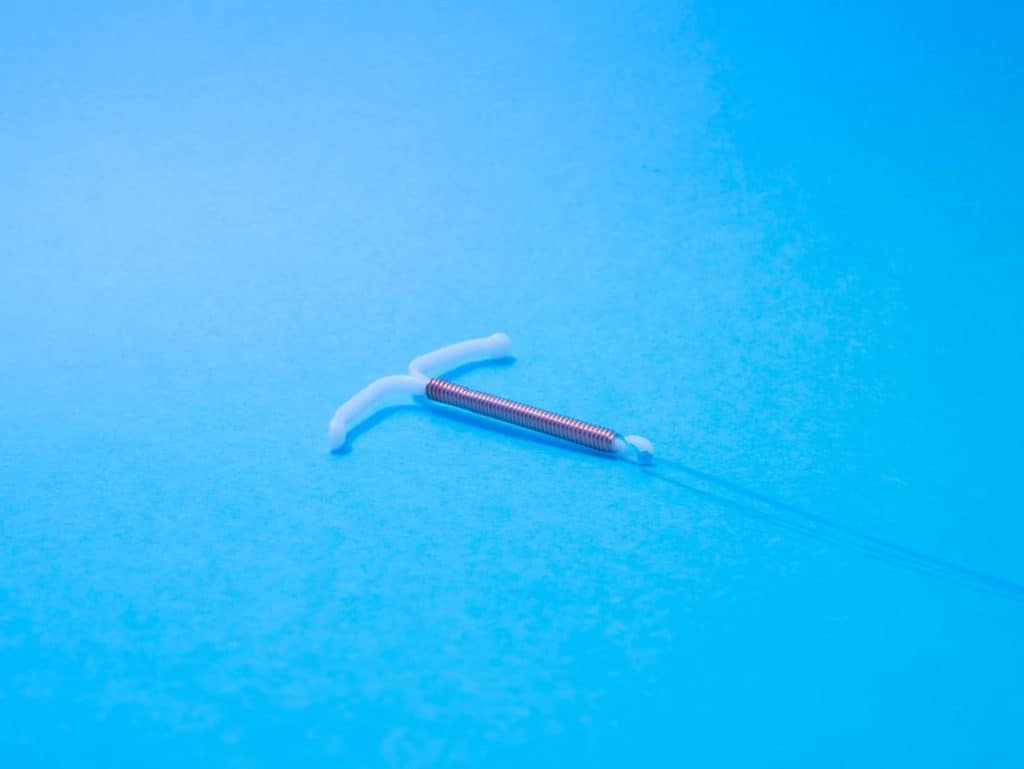 An Intrauterine system (IUD) is a small t-shaped device that is inserted into the uterus by a trained doctor or nurse. It releases copper to stop you from getting pregnant and can be effective for 5-10 years. The copper coil is different from the Mirena coil because it is non-hormone based. The Copper Coil has also a 99% level of accuracy which makes it a safe choice if you want to avoid pregnancies. In order for the coil fitting to be performed, it is also important that you are not pregnant.
Advantages of the Coil Implant
Once fitted, the IUD works straight away and provides protection for 5-10 years dependant on the device.
The copper IUD is suitable for most women.
The copper IUD does not interact with other medicines and is safe to use whilst breastfeeding.
It is possible to get pregnant as soon as the IUD is removed.
Disadvantages of the Coil Implant
The copper IUD does not protect against sexually transmitted infections, so you may still need to use condoms.
Periods may become heavier, longer and more painful after insertion of the copper coil, however, this should calm down in the first few months.
It is possible to get an infection after the copper IUD has been fitted which could spread to the pelvis if untreated.
Having an IUD coil fitting.
A private coil fitting doesn't usually take too long – expect it to last half an hour. During this consultation, a medical specialist will examine you, further continue with tests to see if there are any infections, followed by the actual coil fitting. Like most women, you might be thinking if there is any pain involved during the entire fitting. This differs from patient to patient, as some women can feel discomfort, which is why it is recommended to take a painkiller before getting your coil inserted.
After the fitting, you might be experiencing more cramps during your period, along with light discharge. If the later becomes more heavy and smelly, you should visit a doctor right away as this is a sign of infection.
Who should I see?
If you are thinking of getting a private coil fitting, our professional medical specialists will help you get all the information needed before the process. Having a discussion with one of our private GP will put your mind at rest if you are unsure of which implant (IUD or IUS) you should go for. Having a copper coil fitting might not be the most comfortable thing, but we will make sure the entire process goes as smoothly as possible and any aftercare that you might require will be available to you.
Pricing
Copper Coil Insertion (includes coil) -

£215

Coil Removal -

£120
Book Your Appointment Today
Our innovative, personalised Private GP Service is only a click away. We're here for you and your whole family with our easy pay-as-you-go-service
Book Your Appointment Now
Would you like to hear more? Please submit any queries or feedback via our online form and a member of the team will respond within 24 hours.
Looking to book a consultation? Leave a telephone number and a Midland Health representative will get back to you with all the details you need to get the ball rolling! We're excited for you to see the full range of services we have to offer.
Midland Health wins the Outstanding Start-up Business of the year award for 2019.