Private Respiratory Physiotherapist in Birmingham
Home > Physiotherapy >
If you are suffering from a chronic respiratory condition, at Birmingham Edgbaston Clinic we offer respiratory physiotherapy. Our respiratory physiotherapist specialist Charlotte Owen offers a complete assessment of your condition along with creating tailored management plans designed to match your needs.
Our respiratory specialist can offer a pulmonary rehabilitation programme which helps manage common respiratory illness symptoms such as shortness of breath, chronic coughs, chest pains and more.
With the combination of respiratory physiotherapy exercises and self-management techniques, you'll experience a noticeable improvement in your daily quality of life. Avoid the long waiting time and worry, contact our team on 0333 772 1999 or email us at hello@midlandhealth.co.uk  where we'll book you as soon as possible.
What is respiratory physiotherapy?
Respiratory physiotherapy incorporates the assessment and treatment of patients who suffer from respiratory system disorders. If you have been diagnosed with a condition that affects your lungs, such as asthma, chronic bronchitis, cystic fibrosis or long COVID, respiratory physiotherapy can help you manage the symptoms of your disease and improve your physical function.
Conditions Respiratory Physio Can Treat
Our respiratory physio services are used to treat a wide range of conditions that affect the respiratory function in adults and children, including:
Asthma
Chronic Obstructive Pulmonary Disease (COPD)
Emphysema / Chronic Bronchitis
Long COVID
Bronchiectasis
Interstitial Lung Disease / Pulmonary Fibrosis
Lung Cancer
Breathing Pattern Disorders
Respiratory Physiotherapy Benefits
Suffering from respiratory conditions can have a significant negative impact on your daily life with fatigue, anxiety and shortness of breath turning even simple everyday tasks into a challenge. Our Respiratory physiotherapy service can help you reduce the most common symptoms of respiratory problems, including:
Shortness of breath
Fatigue
Reduced exercise tolerance
Persistent chest secretions
Long term cough
Hyperventilation
Difficulty managing everyday activities
Anxiety
With these common respiratory problems under control, you will be able to get back to regain your confidence in doing your usual day-to-day activities.
What To Expect from Your Respiratory Physio Treatment
When you see the respiratory physiotherapist at Midland Health's private clinic Birmingham, our experienced specialist will perform a thorough assessment of your symptoms and your condition.
Then you will be offered a programme tailored to your specific needs which may include a combination of the management techniques below:
Airway clearance techniques
Pulmonary rehabilitation exercises
Inhaler technique review
Self-management techniques to implement in your daily life
Breathing exercises
Fatigue management techniques
Breathlessness management techniques
Cough suppression techniques
We will continue to monitor your condition, support you with information and adjust your respiratory physiotherapy plan if needed to get the best results of your treatment.
Your Respiratory Physiotherapist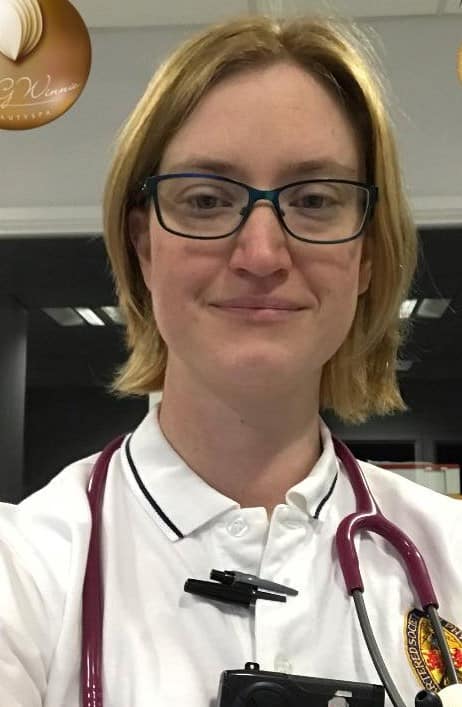 The resident respiratory physiotherapist at Midland Health, Charlotte Owen has over 15 years of physiotherapy experience under her belt with eight of those spent specialising in respiratory physio.
Charlotte's rounded approach and dedication to patient care, as well as her proven track record of success in treating patients suffering from respiratory conditions, make her a reliable expert to turn to when you are looking for a respiratory physio near you.
Why Choose Midland Health
At Midland Health, we ensure all our patients are treated with care and attention by medical specialists in their field. Our private clinic in Edgbaston Village has been recently renovated and is equipped with the latest technology to ensure that you not only get access to the best care but also feel comfortable and relaxed when you come for your appointment.
By choosing our respiratory physio services you get a number of advantages including:
Experienced respiratory physiotherapist
Appointments available on short notice
Modern facilities in central Birmingham
Excellent customer support
Affordable pay-as-you-go services
Live in the Midlands and looking for a respiratory physio near you? Book a consultation with a respiratory physiotherapist in Birmingham, by contacting the Midland Health team on 0333 772 1999 or email us at hello@midlandhealth.co.uk.