100% of our patients got in their travel destination

Fastest turnaround in the West Midlands. * Same-day Results

CQC registered Clinic & GP led service

Your PCR certificate will be signed by our GP

Government & NHS Approved, CE Marked

Approved COVID-19 testing supplier of the Chinese Embassy
Get your PCR Swab Testing & Travel Certificate at our Birmingham-based Clinic
In order to stop the spread of coronavirus (SARS-CoV-2), many countries require tourists entering to prove that they don't have coronavirus. This is done by taking a PCR (Polymerase Chain Reaction) Swab Test from the deep throat and nose to detect the actual virus.
These tests have to be processed by an UKAS (United Kingdom Accreditation Service) approved laboratory for them to be considered valid by the destination country. These laboratories are also used by the NHS and Public Health England.
Once the results are processed our GMC registered doctor will issue a signed medical certificate and a laboratory certificate which is valid for travel. The PCR Certificate will allow you to be admitted on the plane by most airlines. To date, we have had NO traveller refused travel based on our tests or certificate.
We offer a PCR Testing with Travel Certificate service in Birmingham, Leicester and Liverpool.
When should I book the PCR Covid-19 Test before my flight?
The time of booking varies and is dependent on the country of travel. While most countries are happy to accept our certification when boarding your flight or landing at the destination others will require you to submit the PCR certificate prior to travel.
We would urge all travellers to check with the appropriate countries travel information to ensure that they are compliant with the countries entry policy.
If you are unsure when is the best time to book your COVID19 PCR Test then do feel free to call us on 0333 772 1999 or email hello@midlandhealth.co.uk and one of the team will be sure to help.
How long will it take to receive my results and PCR travel certificate?
Express PCR Testing Service
As the fastest provider of PCR testing across Birmingham and the rest of the West Midlands, we provide a reliable and quick service so that you can attend you urgent matters overseas. You can either book your appointment before 12:30 and get your test the same day. If you book your test after 12:30, we almost always deliver your PCR Certificate before 10AM the following day.
The price of our express testing service is £199. You get the results & PCR Medical Certificate the same day if you book your appointment before 12:30.
What information do I need to provide?
This is a very important part of the process – the details you provide us for the test and certificate HAVE TO MATCH your passport details. Please check that you provide us with:
Correct Title
Full Name
Date of birth
Home address
Mobile phone number
E-mail
We advise it often best to send us this in an email so that there is no room for it to be spelt incorrectly. We also do recheck these when you come into the clinic for the test.
How will I get my PCR Certificate?
Your certificate and laboratory result will be sent to you in a PDF format via email. Our team works round the clock in evenings and weekends to process these. This is to ensure we can deliver on our promise of getting your certificate over to you in time for your travel. We advise you to print it out prior to your flight and also keep a copy in your email records.
If there are any issues, you can contact our team on 0333 772 1999 or email hello@midlandhealth.co.uk and we will aim to sort your issue as quickly as possible.
What will the test be like?
Book in an appointment with one of our friendly nurses and GPs.
Pick a time slot that fits with your own schedule.
Get the test done at our clinic. The PCR antigen COVID19 test is performed by taking a nasal and pharyngeal (back of the throat) swab which is then placed in an appropriate container.
After the swab has been taken our courier takes your swab to one of our UKAS approved laboratories in London and the Midlands to process your sample. Once the sample reaches the laboratory it is "signed in". Your details are checked and your PCR swab is placed in an "assay" for antigen testing. The process is overseen by a virologist to ensure regulations are met.
Wait for your results. We will send you a certificate as a PDF to the contact details that you have provided. The results will be with you before midnight.
Home Testing PCR Test Kit
Midland Health Express Couriers
This is Midland Health's Express Courier Service , we deliver a self-test kit to your door (please allow at least 24 hours from booking to receiving). The kit confirms to the same UKAS standards as our clinic testing but can be carried out at home by the patient.
After booking online – our courier will deliver your test the same day, once you've carried out the test you can use the prepaid tracking service to deliver the sample to our UKAS approved laboratory who will aim to process it within 48 hours of receipt.
This test is most suitable for those that may be isolating, housebound or need a result in a more generous time frame. We offer postal testing for international arrivals and they will receive test kits the next day.
The Price is £129 which includes :
Courier delivery service to your address
Full testing Kit from a UKAS approved laboratory with instructions
Prepaid tracking service to the laboratory
Email based result service
+++Please note for those patients who want time critical results, please book via our Clinic service where our trained professionals will take your test and ensure delivery and processing at our UAKS approved laboratory++++.
For clinic bookings please use this link.
Visiting our Birmingham Clinic
Visiting our Leicester Clinic
Your PCR Test Questions Answered
What information is going to be included in my Fit to Fly certificate?
The certificate will include the key information below.
Your name, date of birth, home address.
What date the sample was taken
Covid19 status (which should hopefully be negative)
Dated signature from a GMC registered Doctor
A Copy of a laboratory report.
Do you offer a rapid testing?
YES – our PCR assays can be performed within 1 to 2 hours HOWEVER in order for us to perform a test, have a courier take it to a laboratory and then process a result and certificate, we would allow between 6 to 7 hours to give a comfortable margin. If you are in a situation where you need an urgent test then please do call us to discuss this at the soonest opportunity.
Can the test be done in babies and children?
Yes, we test all age groups and the cost of the test is £185 for adults and children.
Will I get an airline certificate that will allow me to fly?
Yes, once the results are available, you will receive a certificate that you can use to be admitted in the countries you want to go to. We send your result to your email address. You can further print it and present it to the airlines. Alternatively, some of them accept digital proof but you need to check with them beforehand.
Can I order a test, rather than coming to your clinic?
Yes, we offer the option of self-testing kits sent through the post. Most of our clients prefer having the test done at our clinic in the presence of our medical professionals. Our postal PCR test kits are priced at £129.
Is your laboratory regulated?
We send your results to our UKAS (United Kingdom Accreditation Service) approved laboratory where the tests are analysed. These laboratories, as well as the Abbott COVID-19 antibody test, are also used by the NHS and Public Health England and their accuracy levels are very high. The test has received the CE mark which means that it is in line with the EU safety rules.
Which countries can I travel to?
Given the current situation, the list of countries that you can travel to is updated on a regular basis. It is best to go on the Government website in order to fully ensure that the destination you want to travel to allows visitors.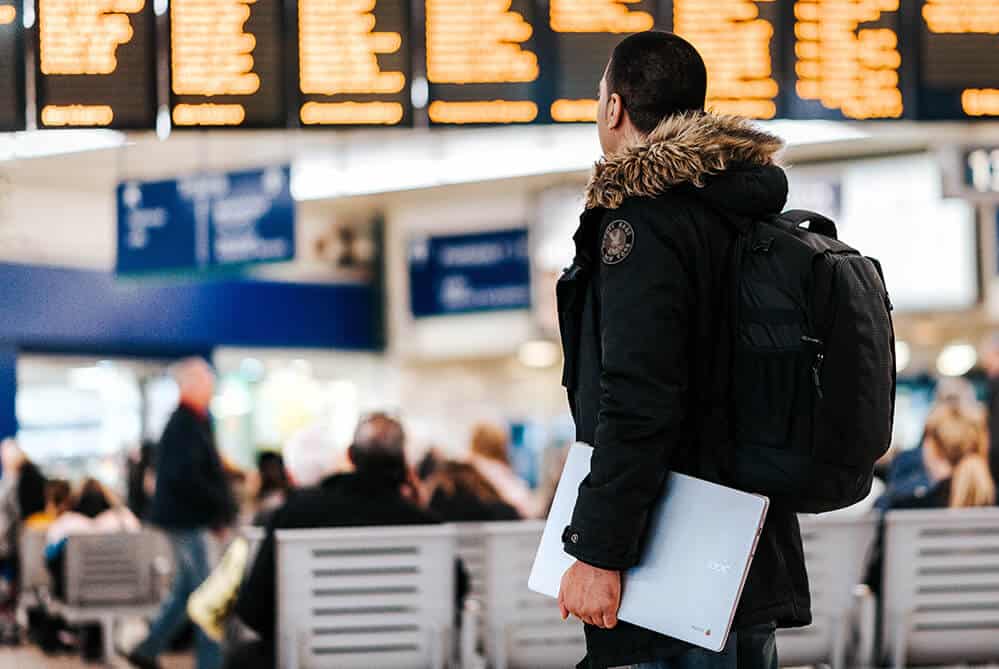 Will the test tell me if I've recently had the virus?
A PCR Test is able to identify whether you have the virus at the moment of testing. It looks for the DNA of the virus itself.
Do I need to bring anything with me to the test?
You do not need to bring anything with you to your appointment. A Fit For Fly Travel Certificate for airlines will be issued the following day by midnight when we receive your results back from the lab. Please ensure that you are wearing a mask all the time during your visit and only those with an appointment for the test attend the clinic. Please only arrive 5 minutes before your appointment slot.
Can I get a PCR test from the Government?
The tests offered by the government are not for travel purposes and they do not provide a fit-to-fly certificate. If you are experiencing any COVID-19 symptoms, please visit the Government site to get more information about their testing.
Book a PCR Test & Travel Certificate Consultation
Book Your Appointment Today
Our innovative, personalised Private GP Service is only a click away. We're here for you and your whole family with our easy pay-as-you-go-service
Book Your Appointment Now
Would you like to hear more? Please submit any queries or feedback via our online form and a member of the team will respond within 24 hours.
Looking to book a consultation? Leave a telephone number and a Midland Health representative will get back to you with all the details you need to get the ball rolling! We're excited for you to see the full range of services we have to offer.
Midland Health wins the Outstanding Start-up Business of the year award for 2019.