Express 3-hour PCR with Medical Certificate for Travel
Price of test£199
When will I get my results?Results available by Midnight
Why use this test?
An RT-PCR test for SARS-CoV-2 (COVID19) with a certificate you will need for travel
BOOK NOW

As mentioned in the Independent by travel correspondent Simon Calder.

Ryanair has chosen Midland Health as their recommended private COVID-19 testing provider in Birmingham.
At Midland Health, we are proud to have partnered with global healthcare provider Randox to provide rapid PCR testing service in central Birmingham. With our express 3-hour and same-day COVID testing options, we offer the fastest PCR test results turnaround in the West Midlands.
All PCR tests done at our Birmingham and Leicester clinics are performed by trained medical professionals and then taken by a Midland Health courier to a Government-approved laboratory for analysis. As soon as our specialists have your results, we will email them to you along with a PDF copy of your fit-to-fly certificate. This allows you to have your PCR test for travel with as little delay as possible.
Need a PCR test for travel urgently? Our express service ensures you get your results by 10 PM the same day. Alternatively, thanks to our partnership with Randox, we can get your results to you in as little as 3 hours.
We never trade speed for quality either. No Midland Health client has yet missed a flight or has been refused boarding due to our tests or certificates (for Standard and Express Tests), so you can enjoy peace of mind, knowing that your Coronavirus testing has been handled by experienced professionals.
If you are in need of bulk COVID-19 testing (10+ tests) or if you are looking for support with getting a return to work note, we offer our services to employers and employees across the UK.
Our COVID-19 Testing Services are available from our Birmingham and Leicester clinics.
CQC Registered Clinic

Certificate signed by GMC registered GP

Government Approved Testing Centre

Swabs taken by trained clinicians

All documentation provided in the price

Approved COVID-19 testing supplier of the Chinese Embassy
Midland Health
Manor Grove
48 Oxhill Road
Handsworth
Birmingham, B21 9RR
Symptoms may not appear for up to two weeks after you have become infected with the virus. This means that it is possible to spread the virus without having any symptoms. Some people will not show any symptoms. The main symptoms that you will notice are:
Fever
Cough
Fatigue
Shortness of breath.
If you need to return to work safely
If you need to travel and require a PCR test to show to authorities in the country you are travelling to that you are not infected with COVID19
If you had an episode in the past which you think was COVID19 to check your antibody levels
For peace of mind and reassurance
If you are looking to move to a different household or to create "social bubbles"
For the PCR Test, the team at Midland Health will send you the results by midnight the following day after your sample has been analysed at our laboratory. You will get your certificate in a PDF format sent to your email address.
When you get your results depends on one of 2 things
Which type of test you have booked standard or express
Time of appointment for the test
PCR Test
Our GP will see you in our clinic to take a deep throat swab and from up your nose. The swab is then tested for the virus itself and identifies the Viral DNA. The results are available in 48 hours. This is the same PCR swab that is being used in the NHS.
Laboratory Antibody Test
We take a sample of blood from your vein and this is sent to the laboratory to be analysed. This is the only Government and Public Health England approved antibody test and uses the ABBOTT testing. The results will show whether you are positive or negative to IgG antibodies to COVID19. This will indicate past infection.
Collect blood/serum/plasma sample from a finger prick sample.
Add blood/serum/plasma sample to sample well.
Place 2-3 drops of buffer in sample well.
Read results after 15-20 minutes.
Should your PCR swab test be positive, you must immediately self-isolate to prevent spreading the virus to others. You will not be able to travel if your test becomes positive. We will also inform Public Health England of your positive result so they can monitor this novel virus and spread. The laboratories are also notifying Public Health England so that test and trace can be activated.
Covid-19 is a coronavirus which can cause illness in both humans and animals. The effect of it can vary from one person to another. Covid-19 is highly contagious and spreads very quickly from person to person through droplets produced when a person with Covid-19 coughs or sneezes. Other people can become infected by the virus by breathing in the droplets. Transmission can also occur when a person touches nearby surfaces and objects where the droplets have landed and then touches their eyes, nose or mouth.
A PCR test is a quick medical procedure that is done through a nasal and a throat swab that aims to find any traces of RNA related to the coronavirus.
If you are travelling to an area that requires proof that you are not infected with the virus, you must take the PCR test and be able to present a certificate that states that you are healthy. Most countries are now requesting proof that you are COVID-19 free and you are required to take this test.
It is recommended that you take the test 72 hours before the travelling date. The swabs are sent to our partner laboratories on the day of your test and you will receive a result with a medical certificate by midnight the following day. This is why we recommend you book your PCR test as close to the travelling date as possible.
At Midland Health, we have done over 1000 tests for travel since the pandemic. To date, 100% of our customers that booked a PCR test with us have got on flights and reached their destination safely. All of our patients have received their results within 48 hours while all of our express patients have received their results on the same day as the test.
Yes, the test is safe for both the mother and the baby and does not have any negative effects.
There is no age restriction on the test and our experienced clinicians work with all age groups.
Yours and our safety are paramount at Midland Health. Our clinicians will be wearing PPE when they see you. Our reception team will be wearing face masks. We request all patients to wear face masks and use alcohol gel on entry and exit. We are maintaining 1m social distancing in the waiting area and limiting the number of people waiting by only allowing people in 5 minutes prior to their appointment slot. Only those who have appointments are allowed to enter the clinic.
Our professional GPs recommend that you should consider both the PCR swab test as well as the antibody testing. The results will outline the team members who have the virus and need to self-isolate and the team members that had it in the past. Please contact us for corporate prices if you are looking to have more than 10 employees tested. You can reach us on hello@midlandhealth.co.uk or 0333 772 1999.
Birmingham
Midland Health
Cornerblock 5th Floor
2 Cornwall Street
Birmingham
B3 2DL
Leicester
Midland Health
Maher Center
15 Ravensbridge Drive
Leicester
LE4 0BZ
Book Your Appointment Today
Our innovative, personalised Private GP Service is only a click away. We're here for you and your whole family with our easy pay-as-you-go-service
Book Your Appointment Now
Would you like to hear more? Please submit any queries or feedback via our online form and a member of the team will respond within 24 hours.
Looking to book a consultation? Leave a telephone number and a Midland Health representative will get back to you with all the details you need to get the ball rolling! We're excited for you to see the full range of services we have to offer.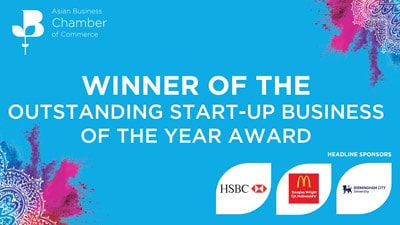 Midland Health wins the Outstanding Start-up Business of the year award for 2019.